STARTUP NEWS EVENTS CALENDAR
These events are imported from Meetup and Eventbrite group pages. Please check links for up to date details.

Count Night – #BrodieForMayor
17 October, 2020 @ 6:00 pm

-

9:00 pm
The big night has arrived! Perth has voted for the new Lord Mayor and Council so join Brodie, volunteers and supporters for the count down.
We want to welcome all the campaign team, supporters, volunteers and donors to reflect on the campaign that was and have a drink together while the vote count is underway.
We are not sure how long it will take, but feel free to drop in though out the night. As the final count gets closer we will head to Council House for the end of the count.
It has been a great campaign and we look forward to seeing you on the night!
#LetsLeadChange
__________________________________________________________
If you haven't voted yet please drop your ballot at council house before or on the 17th October…and on Saturday 17th you can pick up a Democracy Sausage between 12:00noon and 2:00pm.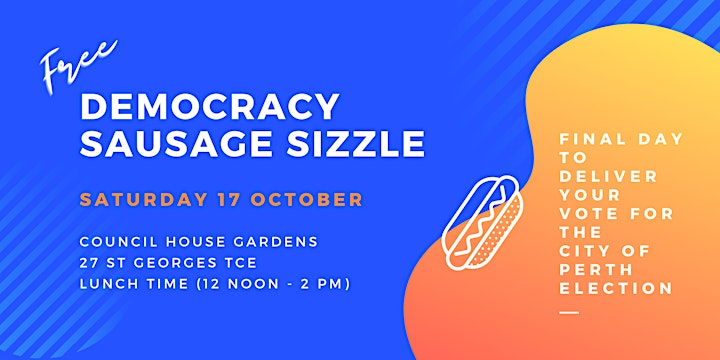 If you'd like to have your WA startup event automatically displaying on this calendar, please email events@startupnews.com.au your Meetup or Eventbrite group/events page links.