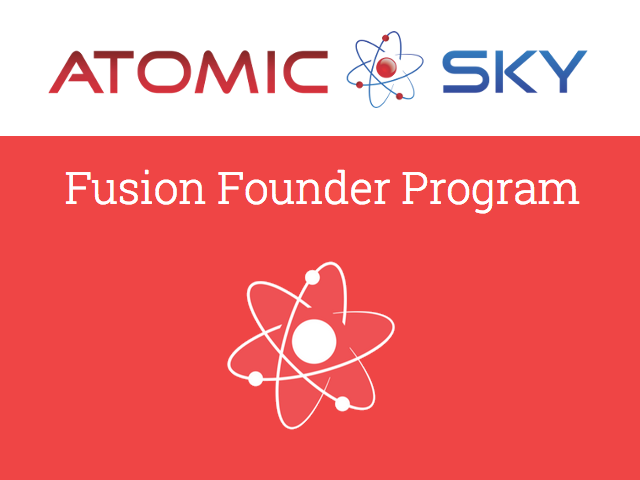 Because clearly we still haven't achieved Peak Accelerator in Perth yet, Atomic Sky throws its hat into the ring with a new accelerator program.
The program, born out of the need to provide Perth startups with a structured path to market, will run three times a year and will be the first of its kind to be offered in WA. Each cohort of founders will be guided through the minefield of early stage startup life, addressing critical stages in their company development including product market fit, opportunity evaluation, and early stage product development, with the goal of securing seed investment upon completion of the program.
Sam Mead, Seedcamp graduate and Co-founder of UK tech startup Saberr, has been appointed the role of Program Director. "The path to market is not obvious enough for a lot of Perth startups," says Sam. "Our goal is to give startups an unfair advantage by helping them understand how best to reach their markets, while limiting their costs and failures. We connect founders with a world class network of mentors, investors, and most importantly customers."
The first Fusion Founder series will run from May 18th to August 14th 2015 and will provide founders with over 100 hours of combined mentorship, seminars, and workshops throughout the 12-week period. The program culminates with a demo day, where program participants are given the chance to pitch to both Angel Investors and VCs for seed investment. While the program is only part-time, full-time commitment is highly encouraged.
"We've had enormous success in helping companies turn good ideas into great businesses," says Andy Lamb, Co-founder of Atomic Sky. "Fusion Founder Program is an extension of everything we offer, rolled into an intense, structured program. We hope it will not only provide a much-needed platform for startups to grow, but ultimately raise investor confidence in Perth tech startups".
Applications are open now at atomicsky.com.au/apply. Click here for more information about Fusion Founder Program.