STARTUP NEWS EVENTS CALENDAR
These events are imported from Meetup and Eventbrite group pages. Please check links for up to date details.

Australia's 3rd (Inter)National Hydrogen and Fuel Cell Day
8 October, 2021 @ 2:00 pm

-

4:30 pm
Celebrating for the third time Australia's (Inter)National Hydrogen and Fuel Cell Day
The first-ever National Hydrogen and Fuel Cell Day took place in the United State on October 8th 2015. It was then created by the Fuel Cell and Hydrogen Energy Association to raise awareness on fuel cell and hydrogen technologies as well as the vast potential these technologies have today and in the future. The specific date was chosen, as in the United States 8th of October is written as October 8th or more commonly as 10/08, and 1.008 is the atomic weight of Hydrogen.
In 2019 Innovate Australia with then its interest group, Hydrogen Society of Australia, brought the event Down Under, making it Australia's first (Inter)National Hydrogen and Fuel Cell Day and the very first October 8th official celebration outside the United States.

The Hydrogen Society of Australia listening to suggestions from its member, supporters and collaborators is proposing for the next year to implement the following changes:
Simplify the name, from the USA based National Hydrogen and Fuel Cell Day to Hydrogen Day
Change the date which indicates the approximate weight of Hydrogen from the USA based October 8th (10.08) to Australian 10th of August (10.08)
Lobby the Federal and States governments to officially proclaim the 10th of August to become the official Hydrogen Day.


Our MC/Moderator
Peter Kasprzak
Co-Founder and CEO of Innovate Australia, Co-Founder and Director of Hydrogen Society of Australia
Our Presenters:
Associate Professor Adam Osseiran
President of Hydrogen Society of Australia, Co-Founder and Chair of Innovate Australia
Professor Craig Buckley
Research Program Leader at Future Energy Exports Cooperative Research Centre (FEnEx CRC), Head of the Hydrogen Storage Research Group at Curtin University
Melissa Tremlett
National Cluster Development Coordinator, National Energy Resources Australia (NERA)
Peter Long
Mayor of the City of Karratha; Pilbara Hydrogen Cluster
Nadia D'Hart
Principal Regional Development Officer at Peel Development Commission; Perth and Peel Hydrogen Cluster
Brian Haggerty
Director and Chair, Western Australian Technology Cluster for Hydrogen (WATCH2); Co-Founder, Board Chair, Hydrogen Society of Australia
The presentations will be followed by a Q&A session and a general discussion moderated by Peter Kasprzak

Our Host:


Our Sponsor:


Our Supporters and Collaborators: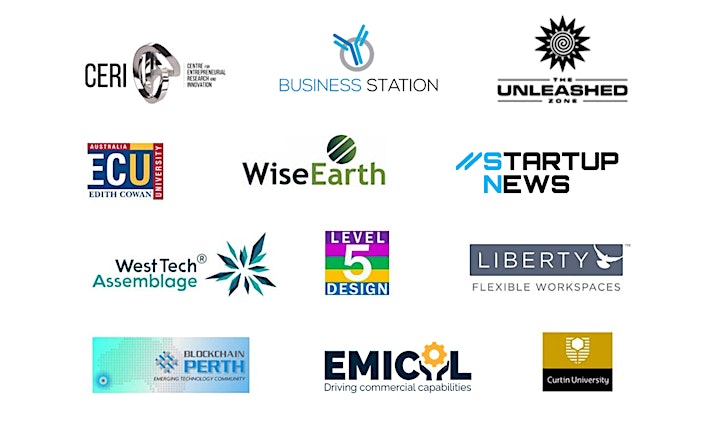 If you'd like to have your WA startup event automatically displaying on this calendar, please email events@startupnews.com.au your Meetup or Eventbrite group/events page links.