STARTUP NEWS EVENTS CALENDAR
These events are imported from Meetup and Eventbrite group pages. Please check links for up to date details.

Systems Thinking and Circularity
14 October, 2020 @ 9:30 am

-

12:30 pm
Learn how to understand, map and intervene in systems to get results.
This event will be held online via Zoom
9:30am – 12:30pm AWST / 11:30pm – 2:30pm AEST
Systems Thinking and Circularity
Learn how to understand, map and intervene in systems to get results.
Designers and innovators are always dealing with complex systems, from organisations to social issues to change processes. Our work is never as simple as 'solving a problem', but instead involves mapping and understanding the systems we work in, and designing strategic interventions to shift the system in the right direction.
This bootcamp will equip you with the skills and tools you need to design and innovate in complex systems and get results.
Is this program for me?
Systems Thinking and Circularity is the right learning experience for you if you're:
📚 An experienced designer who wants to learn more about systems thinking and circularity and embed them in your practice.
🚀 New to the world of innovation and looking to develop systems capabilities to boost your skillset.
🌿 A change manager wanting to understand more about how complex systems change happens.
🕸 Feeling stuck in your work on big, complex issues, and looking for new ways to make sustainable progress.
Our learning style is fast-paced, hands-on and immersive. You'll be applying new skills and mindsets throughout the bootcamp, and you'll walk away with a set of new tools to use in your design and innovation work.
What you'll learn:
⚡️ Understanding systems and circularity.
We'll cut through the complexity and introduce you to systems thinking and circular design as practical, applicable tools for understanding problems and designing sustainable, long-term solutions.
⚡️ Systems mapping and leverage points.
You'll get hands-on experience with a new set of systems mapping tools, enabling you to understand what keeps problems in place and find the leverage points where the least effort can produce the greatest impact.
⚡️ Designing regenerative solutions.
You can't 'fix' a system, but you can shift it in the right direction with strategic interventions: we'll explore how circular design can help you to create physically and socially regenerative solutions.
This bootcamp will be delivered online via Zoom at 9:30am – 12:30pm AWST / 12:30pm – 3:30pm AEDT.
About the facilitators:
Nate Sturcke is passionate educator and supporter of the local Perth innovation ecosystem. Over the last 5 years Nate has worked with over 4,000 entrepreneurs through a variety of programs, including the Silicon-Valley based Founder Institute accelerator; Google-backed Startup Weekend; and RAC SeedSpark seed fund. In both 2017 and 2018, Nate was awarded the WA Startup Community award for his role in promoting early stage entrepreneurship throughout the state.
Matt Norman is a learning designer and facilitator working to transform education and training, starting in WA. He has over 5 years of experience running workshops with everyone from social impact professionals to at-risk youth, and has worked in advocacy and recruitment for the innovative Teach For Australia program. A graduate of both the Presencing Foundation Program on systems change, and the KAOSPILOT Masterclass in Learning Design, Matt's passion is creating experiences that bring out the best in people.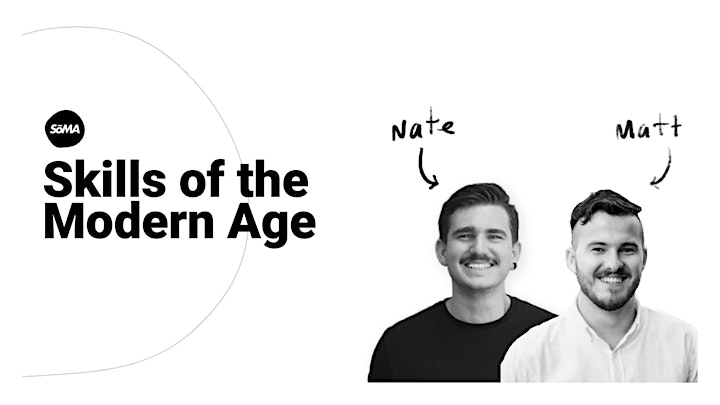 If you'd like to have your WA startup event automatically displaying on this calendar, please email events@startupnews.com.au your Meetup or Eventbrite group/events page links.