STARTUP NEWS EVENTS CALENDAR
These events are imported from Meetup and Eventbrite group pages. Please check links for up to date details.

Free Online Webinar: Introduction to 'The Good People' program
22 October, 2020 @ 4:00 pm

-

5:00 pm
Join our free interactive online webinar to learn more about our social innovation learning program for changemakers, The Good People.
Skills of the Modern Age invite you to join a free, interactive webinar to learn more about our social innovation learning program for changemakers, The Good People.
Over the hour, we'll answer your questions about the program, introduce you to the facilitators and share with you what we believe makes The Good People so special.
You'll also get an opportunity to meet other changemakers interested in the program, as well as get your hands dirty with a few fun social impact activities.
We can't wait to see you there!
This event will be held online via Zoom:
4pm – 5pm AWST / 7pm – 8pm AEDT
What is The Good People?
The Good People is an immersive 5-week part-time online program for designers and innovators who want to make a difference.
A cohort of driven changemakers will join us for series of five interactive, fast-paced workshops over 5 weeks. You'll be invited to complete independent and collaborative project tasks between sessions to apply your learning, and you'll have access to a series of integrated online modules to enrich your experience.
This program covers the core skills, tools and mindsets you need to understand and make progress on complex social issues, and to design yourself a career with impact.
Is this program for me?
This is the perfect introduction to the world of social innovation and impact, and we think it will be a great fit for you if you are:
🌳 An experienced innovator who wants to use your skills to give back to the community
💁 A newcomer who wants to find your feet in the world of non-profits and social enterprise
🚀 A young person who wants to tackle big issues and make a meaningful impact
⚡️ Someone who wishes their work was a little bit more fulfilling and impactful.
What our learners say:
"This program brought together a diverse and energetic range of people and challenged us to explore wicked problems in an intensive and engaging environment. Stimulating conversations and connections that will endure."
-Lucy, Training Specialist
"I had the best experience with The Good People – strongly recommend this program, very insightful and well-designed. The content, platform and speakers are amazing!"
-Julia, HR Administrator
"The content was awesome and I really felt inspired to take the first step – also Matt was a great facilitator and kept everyone motivated throughout the course – LOVED IT!"
-Felipe, University Program Lead
Check out all of our other skills programs on our Skills of the Modern Age website!
You're in good hands.
The Good People is delivered by innovation and design academy, Skills of the Modern Age.
We've helped over 6,000 learners from a wide variety of industries learn new innovation skills, adopt new tools and explore new mindsets.
Our facilitators have in-depth innovation facilitation experience, so you're always learning from people who have been there and done it.
Nate Sturcke is passionate educator and supporter of the local Perth innovation ecosystem. Over the last 5 years Nate has worked with over 4,000 entrepreneurs through a variety of programs, including the Silicon-Valley based Founder Institute accelerator; Google-backed Startup Weekend; and RAC SeedSpark seed fund. In both 2017 and 2018, Nate was awarded the WA Startup Community award for his role in promoting early stage entrepreneurship throughout the state.
Matt Norman is a learning designer and facilitator working to transform education and training, starting in WA. He has over 5 years of experience running workshops with everyone from corporate innovators to social impact professionals to at-risk youth, and has worked in advocacy and recruitment for the innovative Teach For Australia program. A graduate of both the Presencing Foundation Program on systems change, and the Kaospilot Masterclass in Learning Design, Matt's passion is creating experiences that bring out the best in people.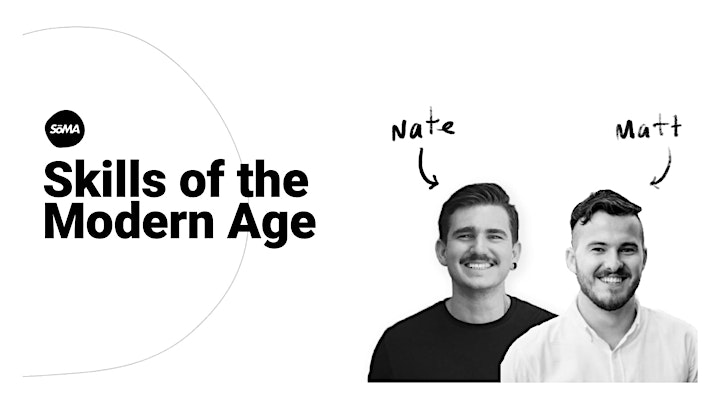 If you'd like to have your WA startup event automatically displaying on this calendar, please email events@startupnews.com.au your Meetup or Eventbrite group/events page links.