STARTUP NEWS EVENTS CALENDAR
These events are imported from Meetup and Eventbrite group pages. Please check links for up to date details.

Facilitating Innovation
9 September, 2020 @ 9:30 am

-

12:30 pm
An online bootcamp equipping facilitators with the skills to drive innovation.
This event will be held online via Zoom
9:30am – 12:30pm AWST / 11:30pm – 2:30pm AEST
Facilitating Innovation
An online bootcamp equipping facilitators with the skills to drive innovation.
Whether you're an innovation coach, internal innovator or transformation leader, your ability to facilitate diverse teams through a structured process is critical to the success of changes you are driving.
A great facilitator is able to define a clear intention for a process, guide people through the process of solving problems together, and redirect people when they notice things getting off track. It's not about giving your participants all the answers – it's about creating an environment where they feel empowered to figure it out for themselves.
This bootcamp will combine theory with hands-on practice and real-time feedback to boost your skills as a facilitator of innovation, no matter the context.
Our learning style is fast-paced, hands-on and immersive. You'll be applying new skills and mindsets throughout the bootcamp, and you'll walk away with a set of new tools to use in your facilitation work.
What you'll learn:
⚡️ How to design impactful innovation experiences.
Leverage our unique approaches to creating effective workshops and innovative experiences for your teams, from setting clear intentions and success measures from the beginning through to reflecting and embedding your learnings.
⚡️ How to create an innovation facilitation toolkit.
Leverage best practice and develop a customised toolkit for facilitation tools that you can use in your organisation, including running problem discovery sessions, design thinking experiences and Design Sprints.
⚡️ How to facilitate with confidence.
Discover the art of facilitation and learn how to navigate the conflict and complexity when working with diverse groups.
What our learners say:
"The fastest way to get confident facilitating."
-Hai Binh, Project Officer
"SoMA is excellent for straight to the point continuous learning and sharpening of skills."
-David, Head of Product
"SoMA ran a great day that took us through a logical series of practical and contemporary tools."
-Jason, Managing Director
This bootcamp will be delivered online via Zoom at 9:30am – 12:30pm AWST / 12:30pm – 3:30pm AEDT.
About the facilitators:
Nate Sturcke is passionate educator and supporter of the local Perth innovation ecosystem. Over the last 5 years Nate has worked with over 4,000 entrepreneurs through a variety of programs, including the Silicon-Valley based Founder Institute accelerator; Google-backed Startup Weekend; and RAC SeedSpark seed fund. In both 2017 and 2018, Nate was awarded the WA Startup Community award for his role in promoting early stage entrepreneurship throughout the state.
Matt Norman is a learning designer and facilitator working to transform education and training, starting in WA. He has over 5 years of experience running workshops with everyone from social impact professionals to at-risk youth, and has worked in advocacy and recruitment for the innovative Teach For Australia program. A graduate of both the Presencing Foundation Program on systems change, and the KAOSPILOT Masterclass in Learning Design, Matt's passion is creating experiences that bring out the best in people.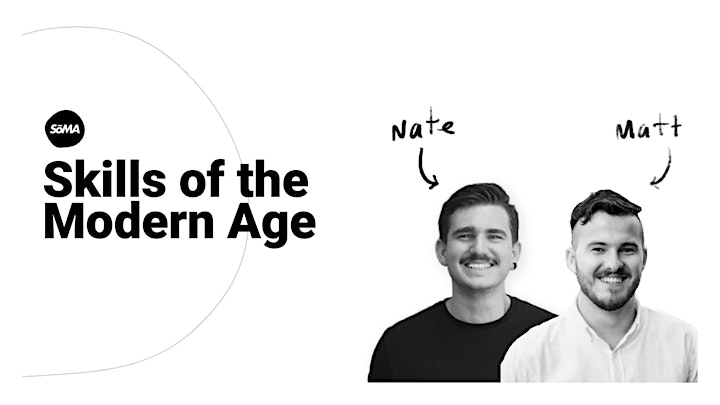 If you'd like to have your WA startup event automatically displaying on this calendar, please email events@startupnews.com.au your Meetup or Eventbrite group/events page links.