Not all startups are high tech – here's a simple idea for the playing card traveller who needs to learn the local language.
If you're a free-spirited traveller, who likes to roam the globe spouting useful phrases in the native tongue, while playing a game of canasta with the locals, then Lingo is just up your street.
"I was backpacking through Central America when I had the light bulb moment," Lingo founder Keaton White told Startup News, "How about combining the useful Spanish phrases I had been collecting in my notebook with the playing cards I used every evening over sunset cervezas?"
Cerveza, of course, is the Spanish word for beer.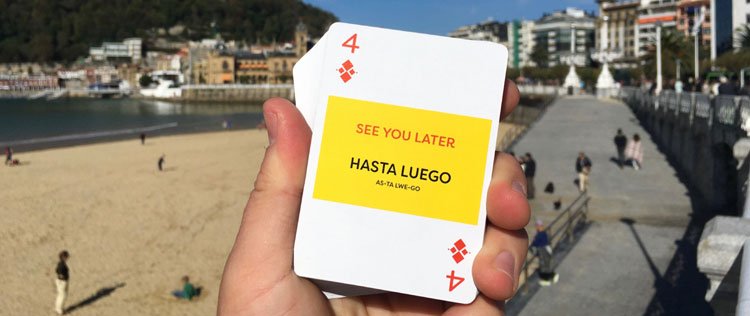 Sometimes the simplest ideas are the best. Bingo.
Or rather Lingo.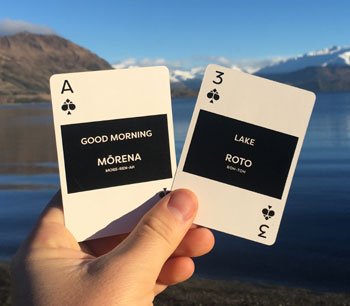 Keaton crowd funded the idea through a Kickstarter campaign, and has bootstrapped from there, using freelance graphic artists and web developers.
He sells the cards through brick & mortar retail stores, as gifts online and through homeware trade shows. In WA alone, a dozen stores stock his products.
Developed from home, he now has cards in French, Italian, Spanish, German, Japanese, Maori and 'Aussie Slang'. They retail for $25 a pack on his website.
He puts the success of the initial idea down to "great design" and has ambitions to launch in the US market.
The difficulties include inventory control and production scheduling.
"It's easier to produce great, efficient work when you are free from distractions (phone, social media, email…)," said Keaton. "My priority right now is to implement an efficient and effective social media strategy."
Keaton is a workaholic, and at the moment is operating on 5 hours sleep a night.
"I like to get away from it all every now again, travelling, and also surfing." he says.
No doubt, the Lingo cards will come in handy.
~~
Check out Lingo Cards on Instagram or Facebook and the Lingo website.