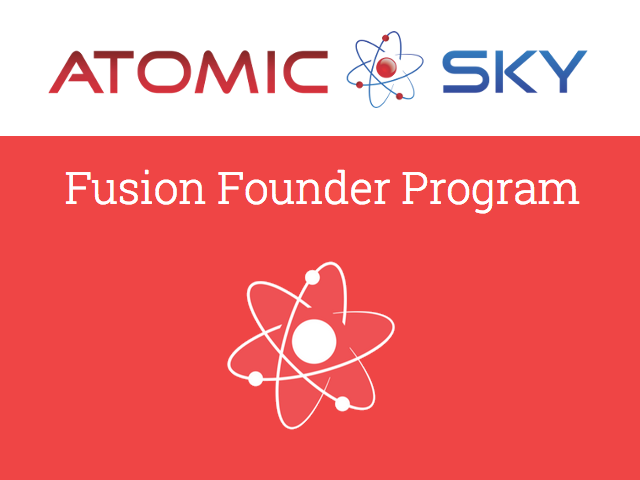 Atomic Sky's Fusion Founder program, lead by Sam Mead who we talked to last month, has announced the brave souls embarking on their first cohort.
They are:
Rachael Stein, FitJak
FitJak is an online platform that allows you to search, book, and pay for your next fitness session.FitJack has been awarded a full scholarship for the program from Beacham Group.
Leigh Pember & Tracey Bridges, Travel Egg
Travel Egg helps backpackers discover a destination through self-guided audio tours. They're the AirBnB for tours, allowing locals to earn by sharing.
Lori Tyrrell, The Legal Lackey
The Legal Lackey is a cloud-based platform specialising in case research support, abstracts and reports, interview transcripts, and any other lackey work you don't have the time or resources to do yourself.
Peter Griffyn, Dijital
Dijital is a cloud-based platform that provides MSMEs with digital business tools, services and training.
Marcus Cattani, The Journey Program
The Journey Program combines organisational change with community involvement to prevent injuries in the workplace.
Mark Lockett, Delivery Engine
Delivery Engine allows independent food retailers and wholesalers to easily get online and connect with customers.
Matt Pound, Founder of Gno-me
Gno-mes are vinyl characters that collectors can send on to other collectors around the world, tracking their progress via hashtags, all while raising money for charity!
Elle Hughes, Co-Founder of EQUIPD
EQUIPD is a peer-to-peer sharing platform for outdoor adventure gear and ultra local tours. EQUIPD was runner up in last week's Startup Weekend.
Kelli Meugens, Lain Duong, Darren Harlock, James Ross, Co-Founders of Easy OT
Easy OT is a digitalised, in-session care plan app that enables and motivates patient self-tracking, and delivers real-time progress updates to Occupational Therapists. Easy OT won first place in last week's Startup Weekend.
Mentors and speakers involved in the program are:
Miles Burke, Founder of 6Q
Cassie Fox, Founder of iZRA
Lauren Trlin, Founder of Buzzy Tasks 
Bernie Janes, Founder of Activity HQ (UK & US based)
Cam Sinclair, Founder of Textie
Jack Quigley, Founder of CrowdfundUP
Stuart Kidd, Founder of Apps Ppl, previously AppLabs
Pia Turcinov, Founder of Mystral Enterprises
Justin Davies, Founder of Prezentt
Good luck to them all, and we look forward to reporting on their success in the future!